Mirror Mosaics
Elizabeth draws with mirror, glass and tile.
Her dynamic, ever–changing mosaics bounce colour and light.
Each work, perfectly unique, doubles the beauty of any garden.
Dancing light. Dancing water. Dancing leaves.
She calls it 'The Amulet Project'
To purchase or commission a work:
Elizabeth
Now, a slide show of light & place.
Eight different photographs of Young Woman.
Four different photographs of,
Running with Butterfly
Flower Form glows and changes with the seasons. Seven images.
A cluster of Fibonacci Spirals.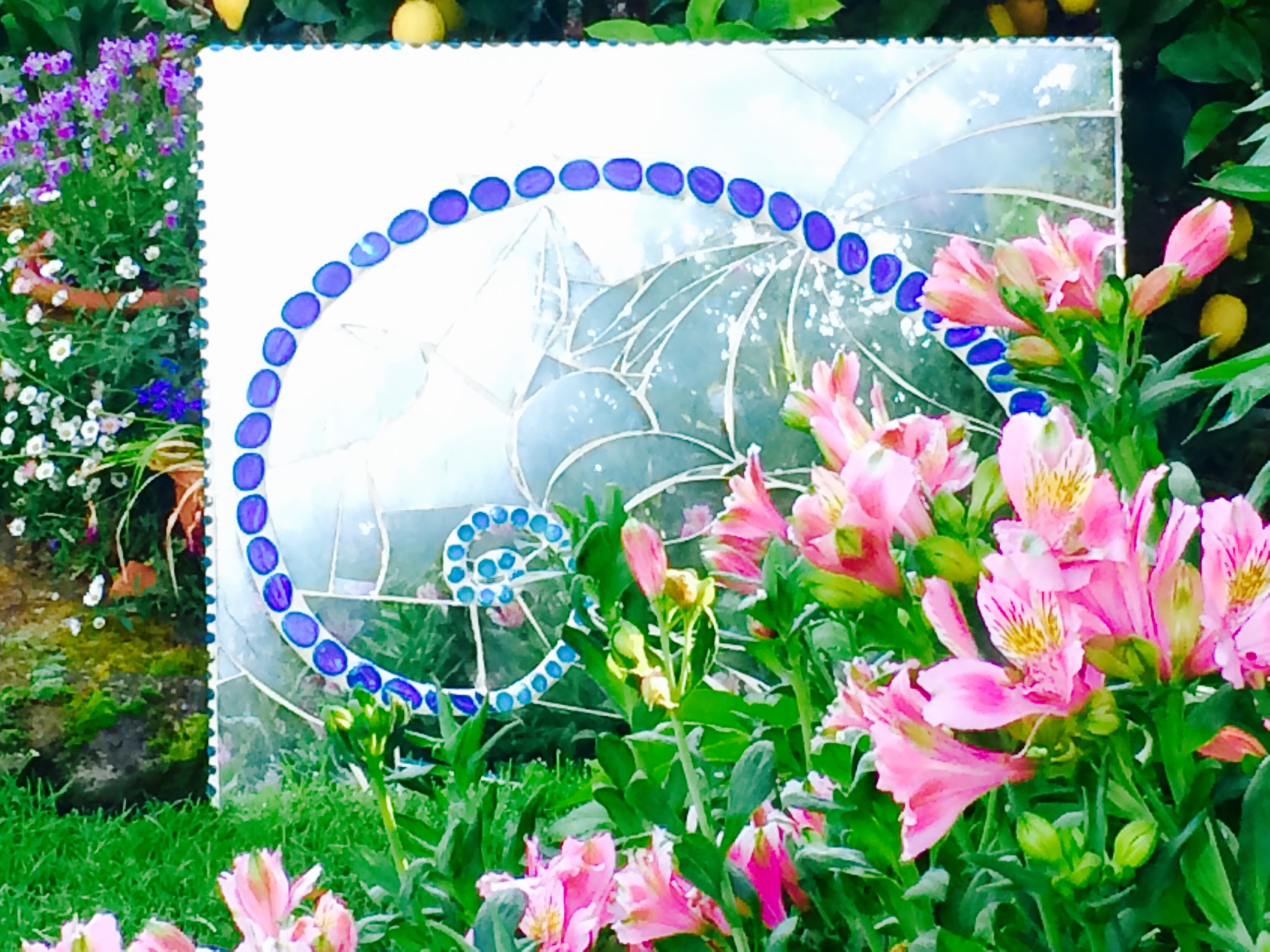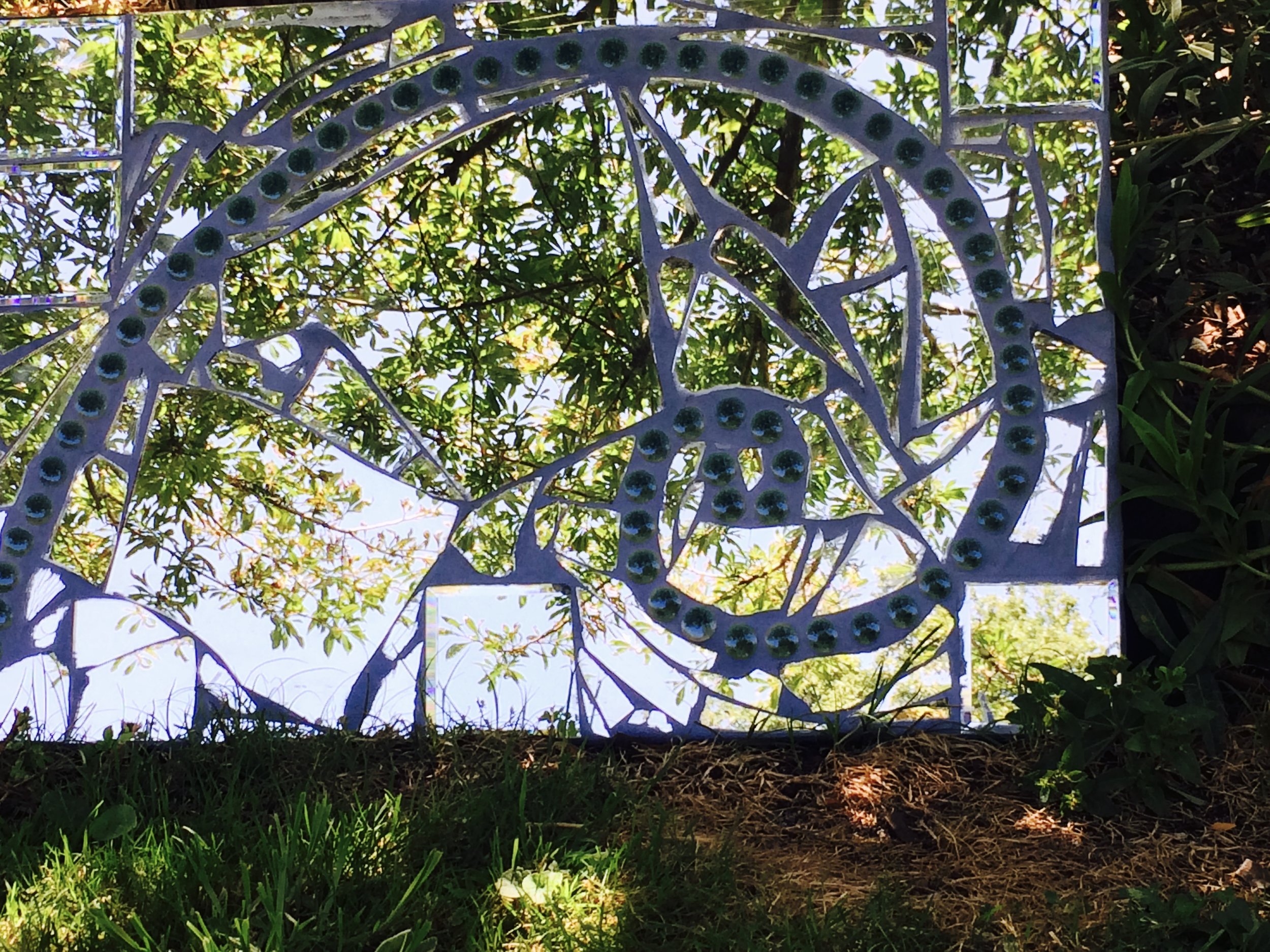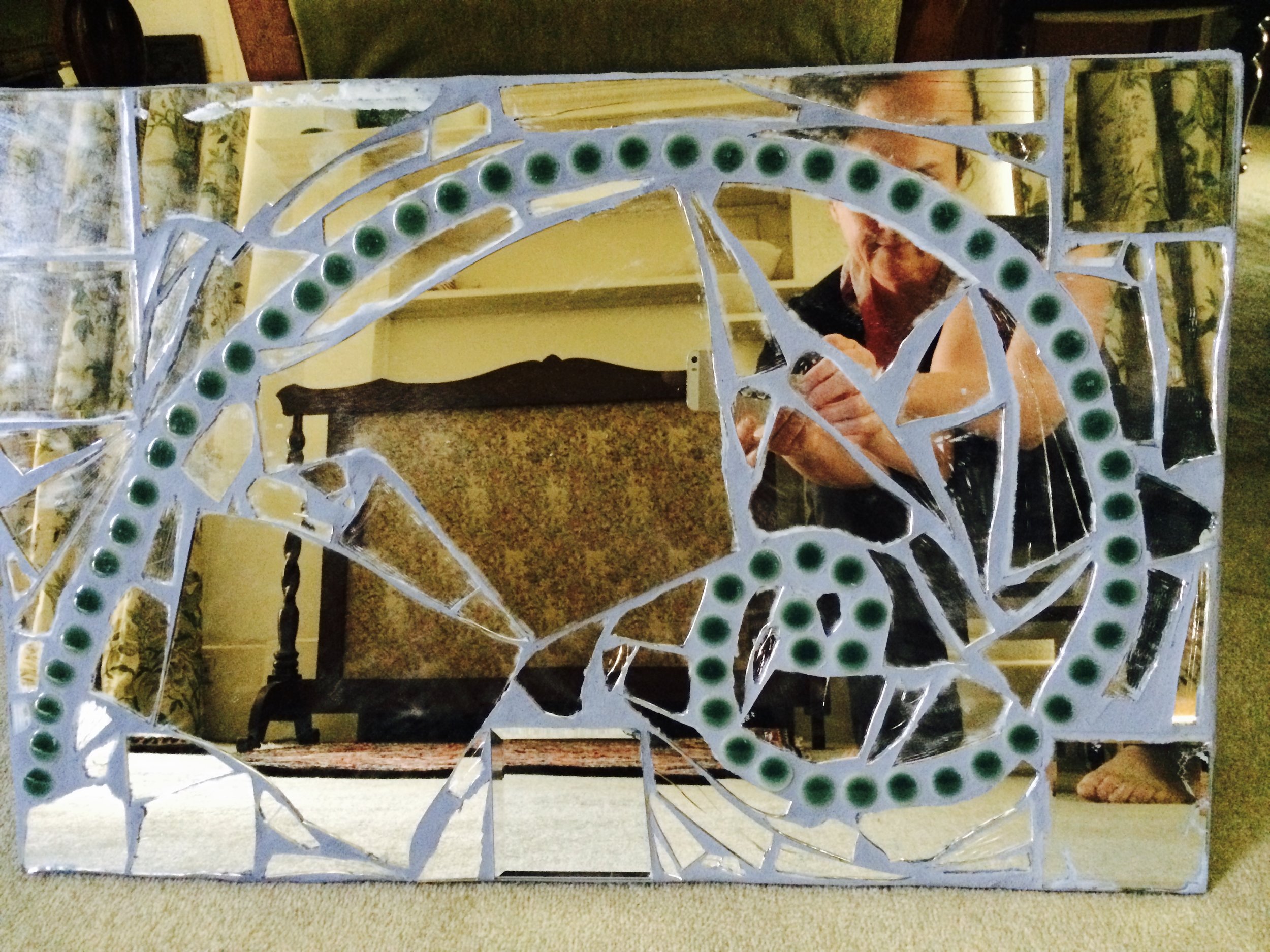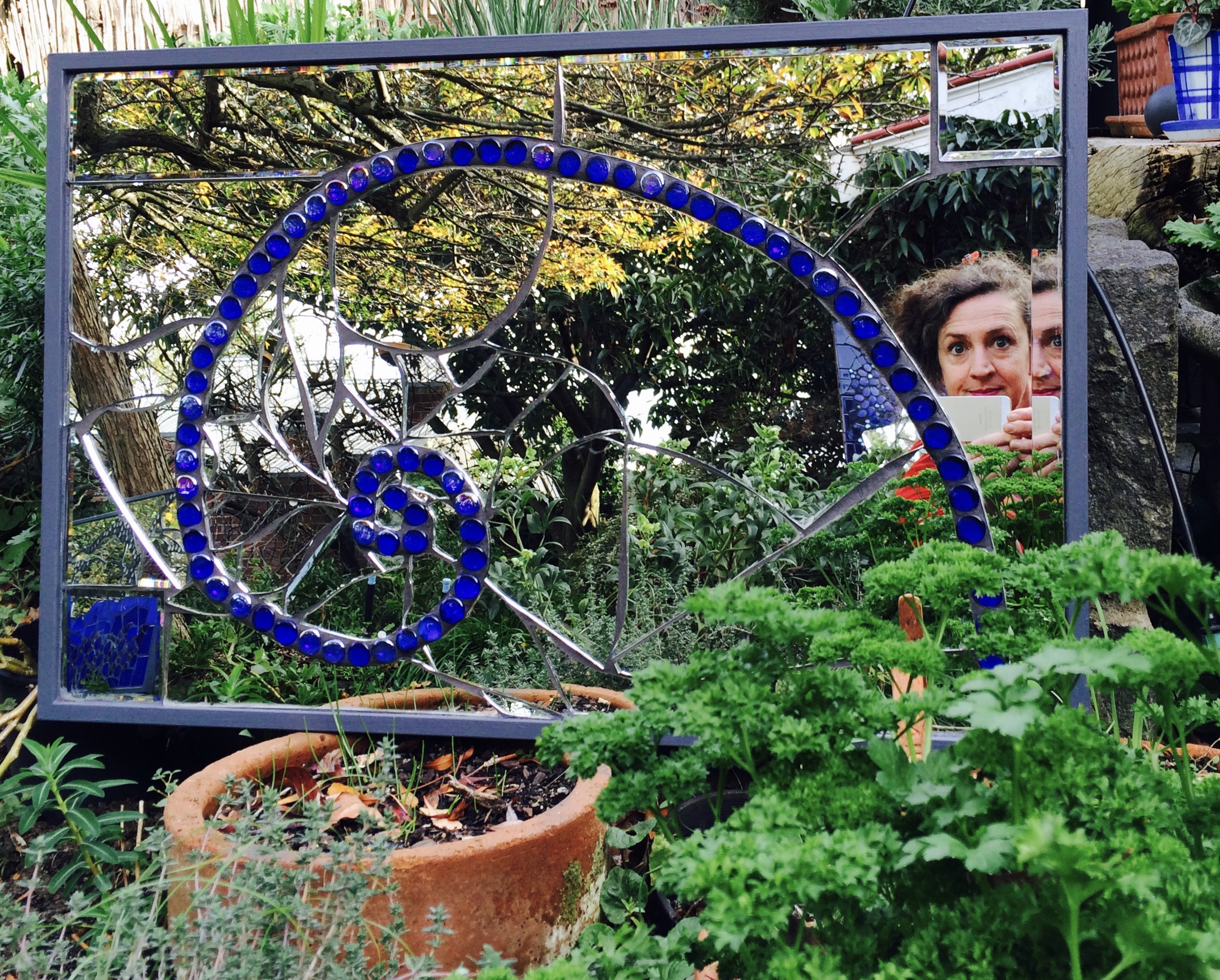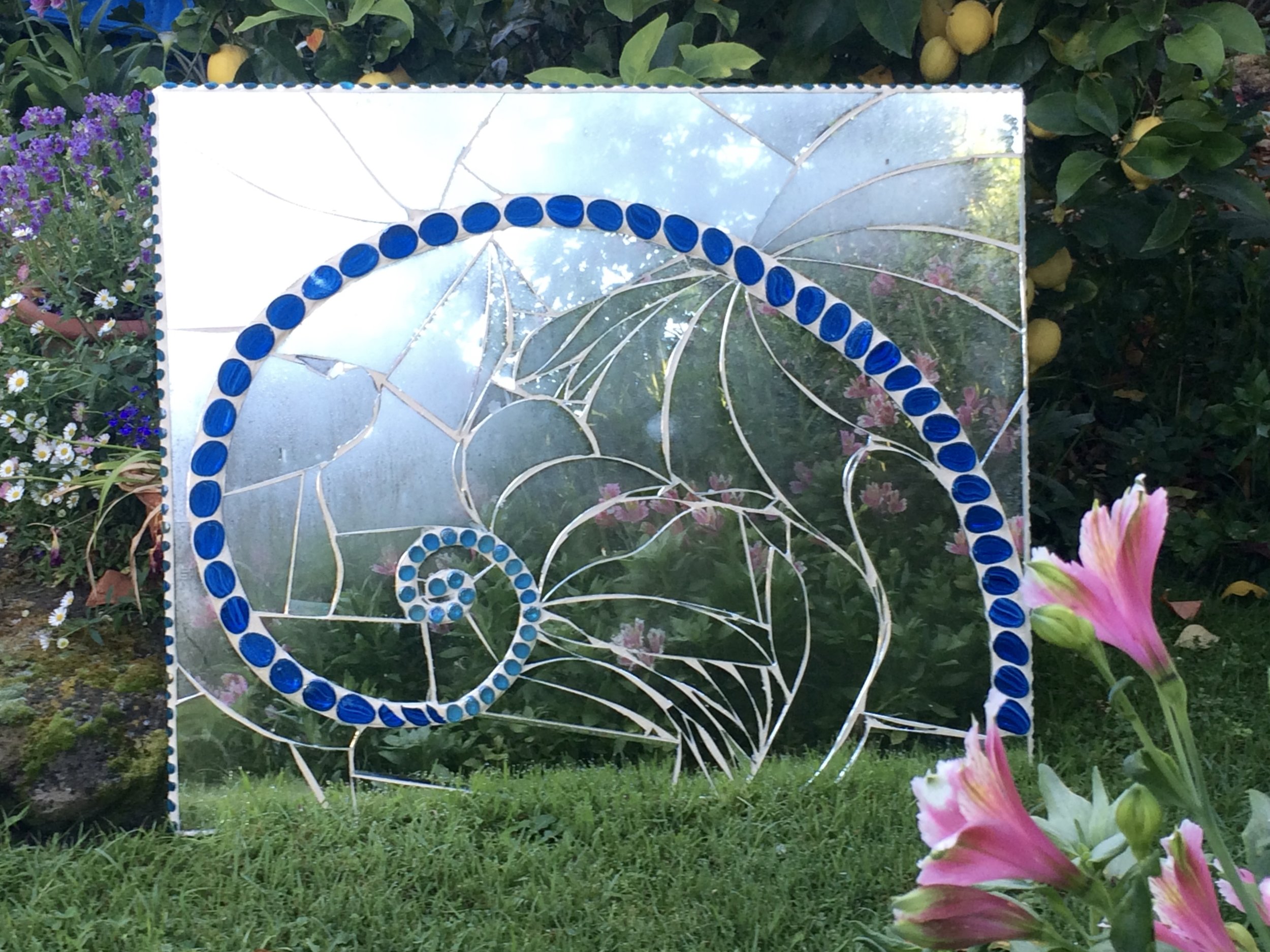 Five images of Hanabi. Olive describes what she sees, next, Olive draws 'Hanabi'. Second, 'Hanabi in my garden, and lastly, 'Hanabi' at the International Flower and Garden Show, Melbourne, March 2018. Sold $1800.
Female entities – dynamic, powerful, self realised – a collection of other works, all NFS.
'Athena's progress. Eight images. Sky, courtyard, garden.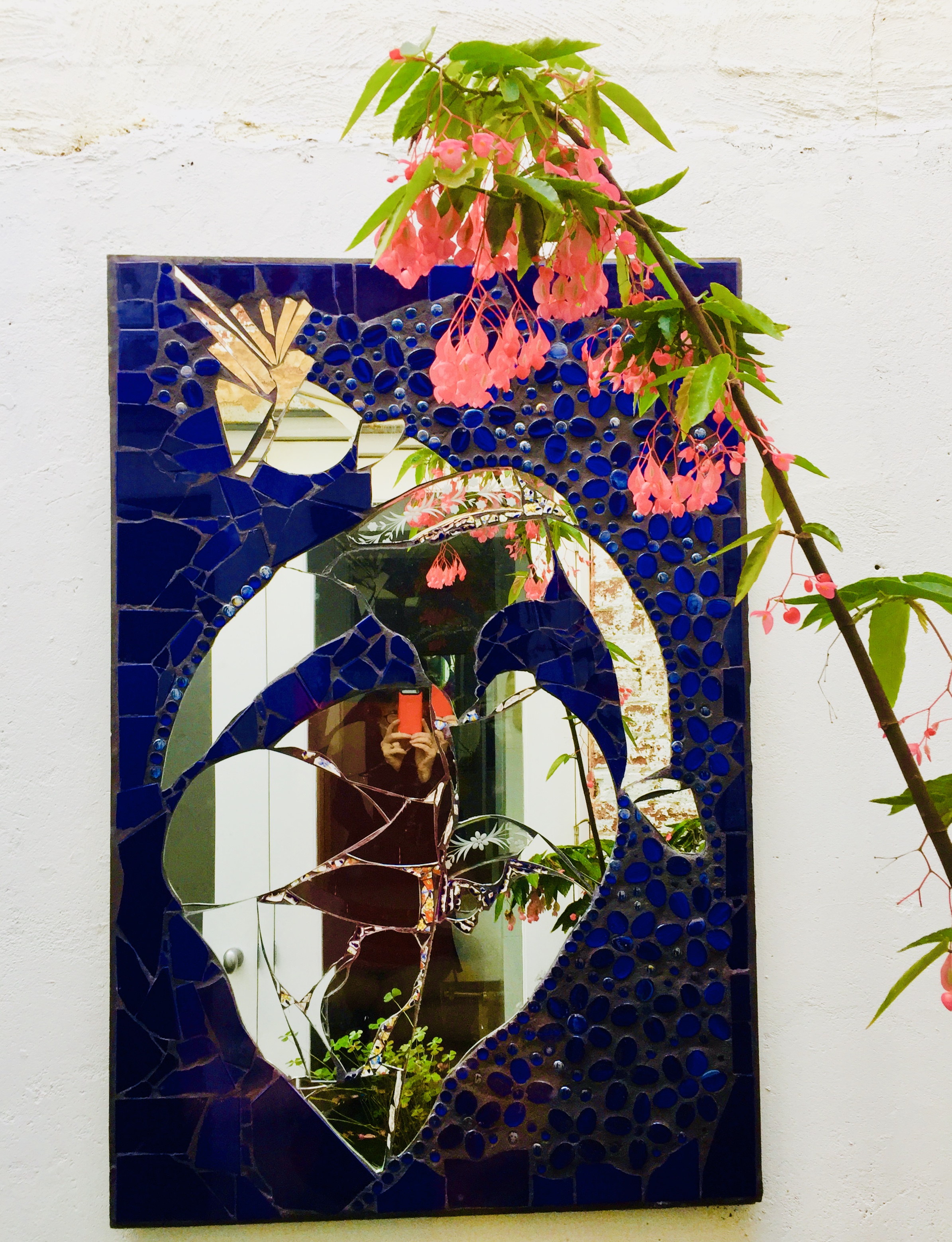 The Pond Mermaid swims to a vanishing point.
The brief: to swim long and narrow above the fish pond.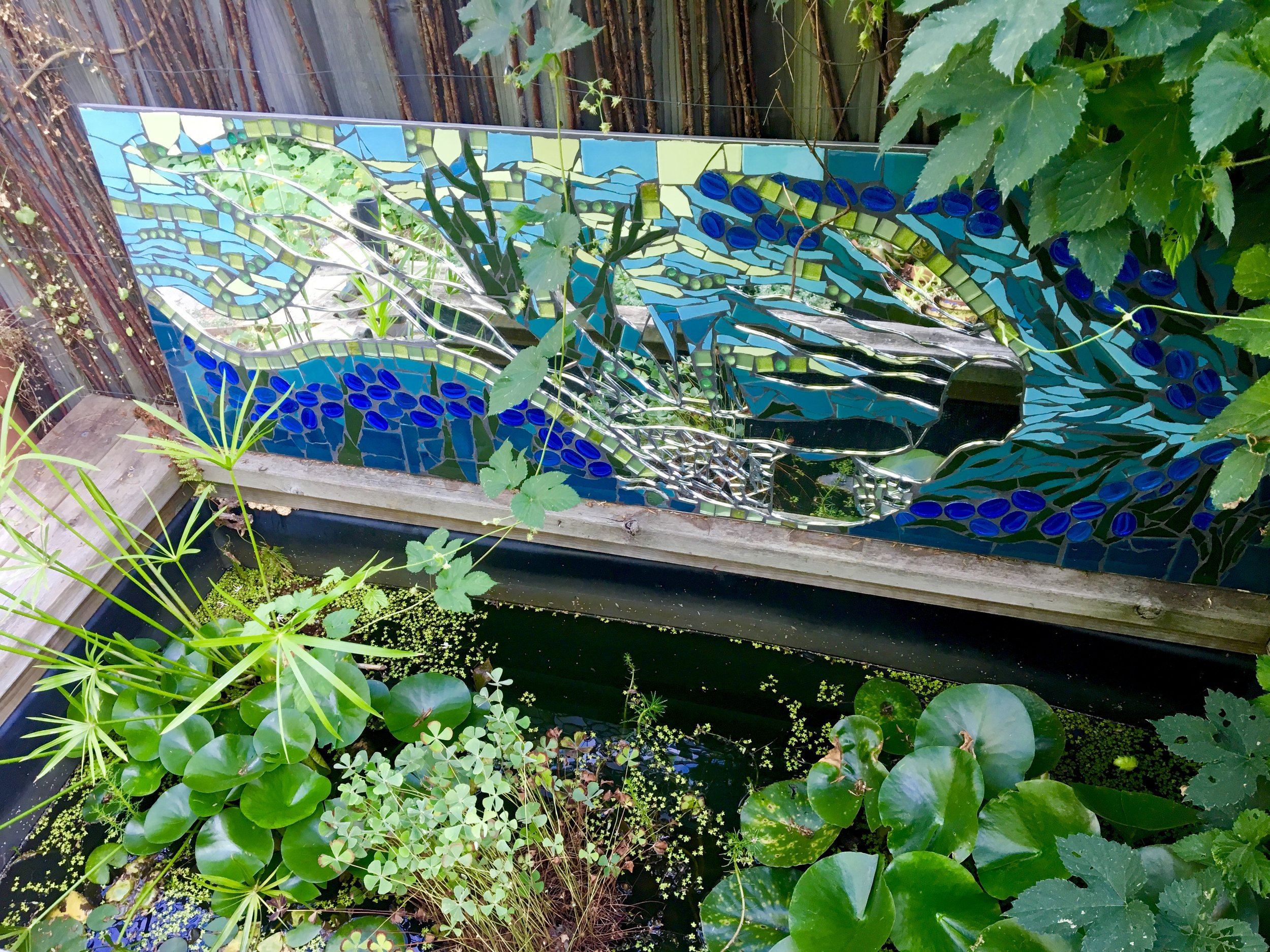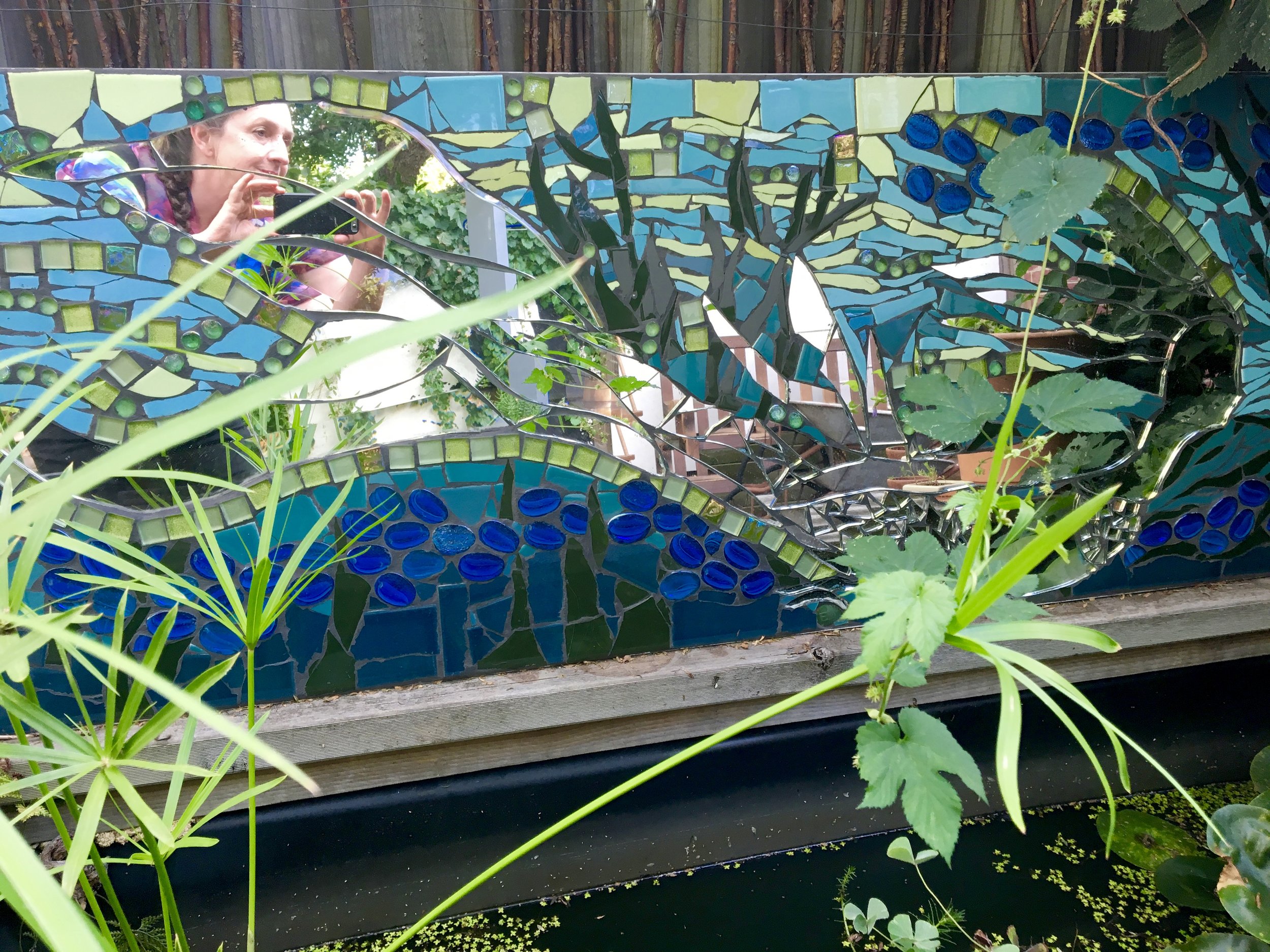 If you would like one of Elizabeth's works, please contact her.